Camps & Decks
We are your Camp, Deck and Stairs experts!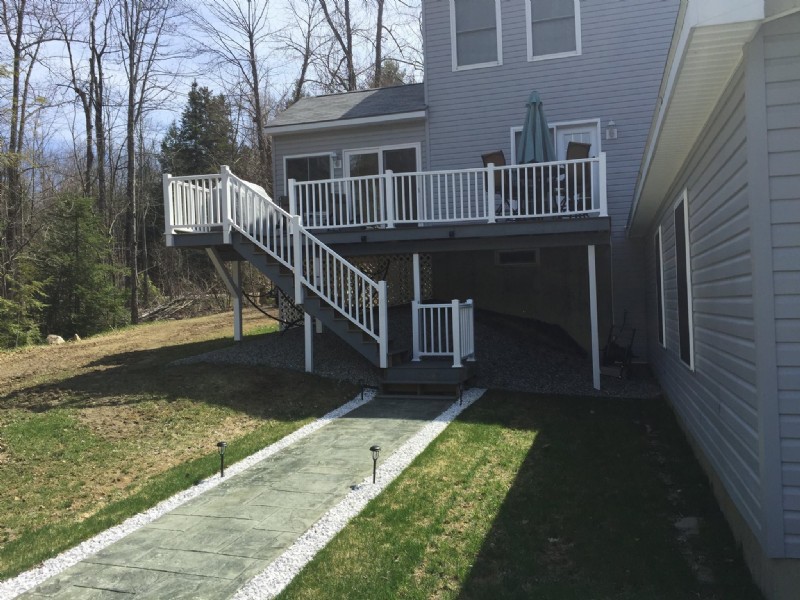 A Smart Home Improvement in Maine can build you a new camp or improve on the existing camp.
We will work with you to try and design a camp that meets all your criteria; your dreams and best of all will fit into your budget. There is no pressure, if we cannot do the job right and within your budget then we will not take the job. If you are considering building a camp or improving upon an existing camp then give us a call, we have a no obligation free estimate policy.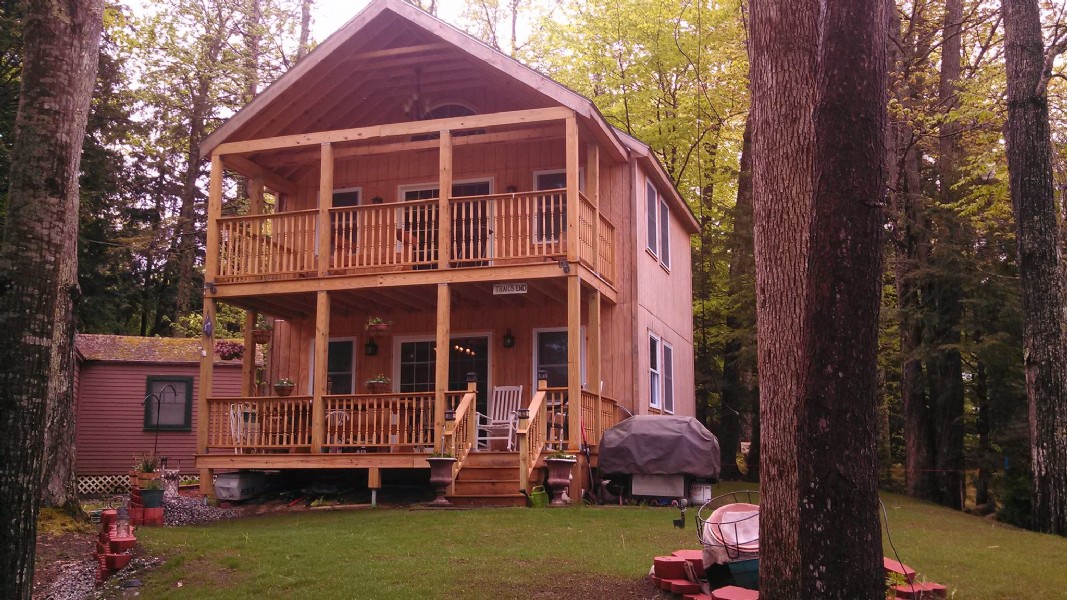 A Smart Home Improvement can build your Deck or Stairs for your home!!!
Most people choose a professionally built deck to enjoy the outdoors, and a deck is a great place to have family and friends enjoy meals, parties and even hot tubs. You'll work directly with me, to plan and design your deck to meet your needs. Our decks are custom designed, so you can be assured you will enjoy the investment you've added to your home. From a simple patio, to a multi-tiered dream deck and all options in between, call A Smart Home Improvement today for a free estimate & consultation.
15 + years experience in custom deck design and building
- Treated lumber and composite materials available
- Deck Additions and Repairs
- 1-year labor and material warranty on all decks
Contact us today for your free consultation at 1-866-422-3758.